The Centre for Clinical Anatomy at the Institute of Anatomy of the University of Bern was founded by Prof. Dr. med. Valentin Djonov and PD Dr. med. Mathias Bergmann in 2010. It is considered to be the first of its kind in Switzerland to offer medical training courses and advanced education in close cooperation with anatomists and clinicians.
Management:
Prof. Dr. med. Valentin Djonov, Chair Institute of Anatomy.
Contact and Administration:
Nane Boemke, Head of the Body donation program and organization Clinical anatomy.
Technical Staff:
Hans Grossmann, Prosector.
Function
The progress and development in medicine is in high demand of good and profound anatomical knowledge. The department for clinical anatomy provides the opportunity for hands‐on workshops in a clinical atmosphere, clinically orientated demonstrations on anatomical specimens, professional surgical training courses and anatomical preparation for research. Our specimens are due to a special embalmment realistically preserved and are there for an optimal addition in clinical education. The department for clinical anatomy owns surgical equipment such as surgical tables and basic surgical instruments for several interventions.
Main focus
We organize clinical courses in almost every medical field: emergency medicine, infiltration courses, neurosurgery, ENT, plastic surgery, orthopedics, cardio‐vascular surgery, visceral surgery, gynecology, robotic surgery, intensive care medicine, pedal surgery, anesthesiology treatment and intensive care.
Courses
We aim to help the education of young residents and doctors. There are courses for training in certain surgical techniques. Additionally, we help in developing and testing new techniques and surgical instruments as well as newly invented prosthesis and implants. We also support the education of paramedical groups such as physiotherapy and medical‐technological companies.
Equipment
Scientific collection of anatomical specimens, pre-dissected anatomical specimens for demonstration, dissection halls, operating theatre with operating tables and lighting. Full HD-Video-Camera with transmission to plasma screens, conference rooms with multimedia equipment and macroscopic laboratory with digital photography.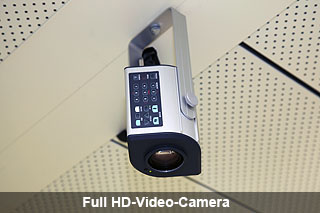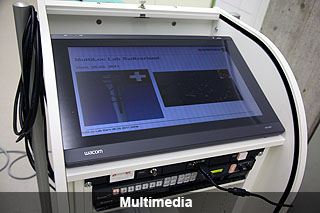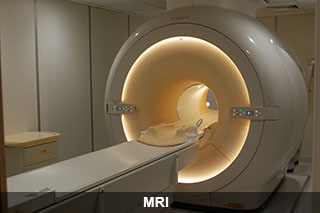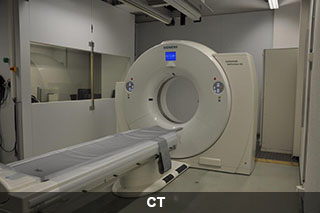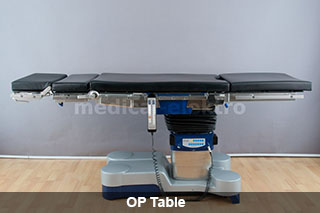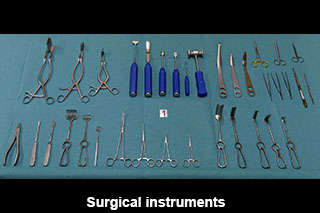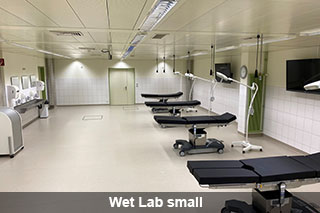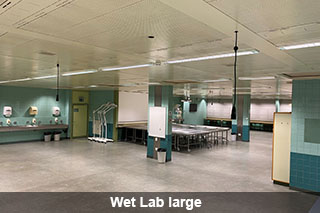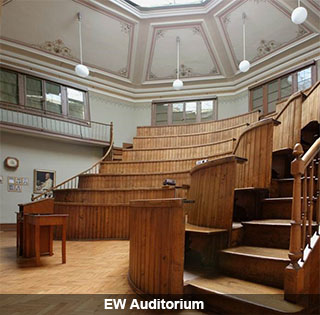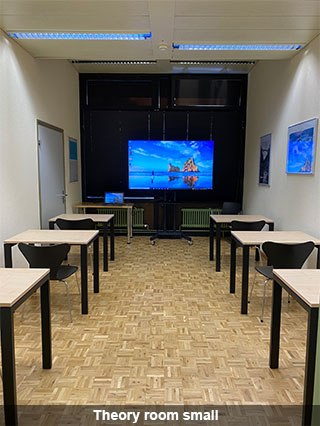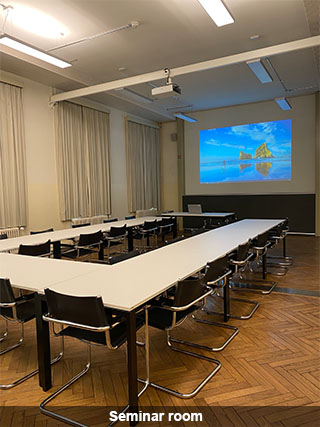 Impressions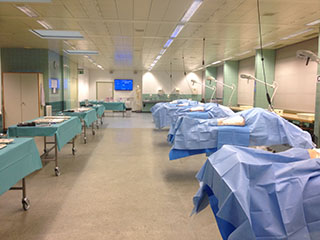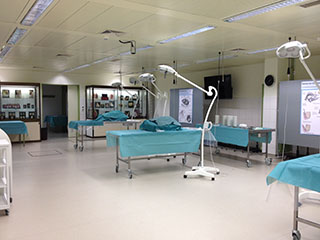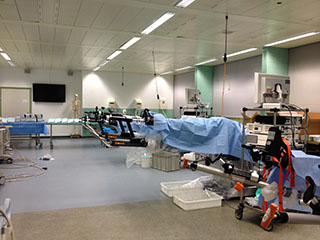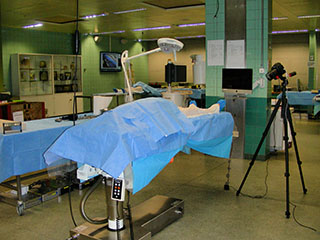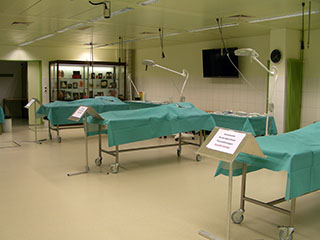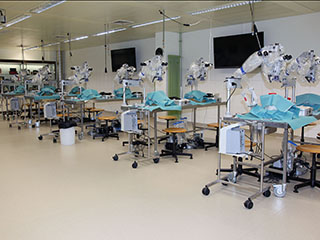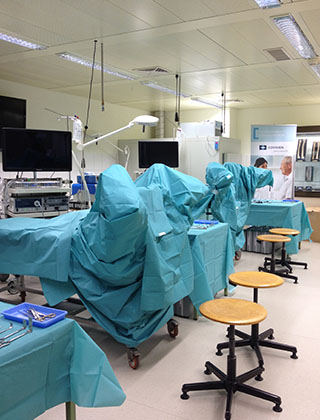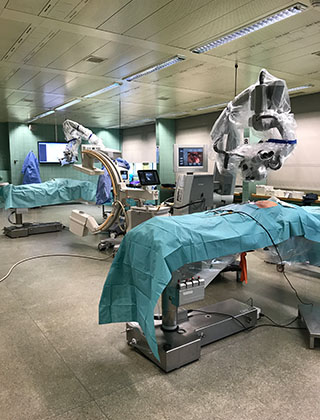 Fixation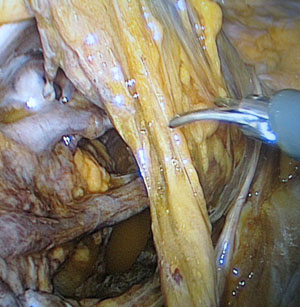 Using the Thiel embalming technique the color, consistency and transparency of the tissue is very well preserved, so far like in vivo. The utilisation of this fixation method is useful for training of (new) surgery techniques.